Poker lost a legend on the 6th of April, 2015. Dave "DevilFish" Ulliott lost his prolonged battle to cancer early April, according to one of his eight kids, David, who released the news. He had just turned 61 on the 4th of the month. He was suffering from terminal bowel and liver cancer, and was diagnosed only earlier this year. He leaves behind his wife, Anpaktita and his eight kids, Kerry Lucy, David, Chris, Paul, Steven, Matthew and Mike.
Distinctive and unique playing style popularized Poker in the United Kingdom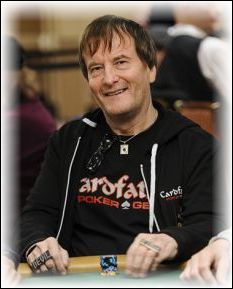 Dave had been around on the world Poker scene for many decades and will be sorely missed by Poker fans, who enjoyed watching him play. He is considered to be the godfather of Poker on the continent. He is known for his flamboyance on television as a live player and for popularizing the game in the UK. He inspired thousands of people to take up Poker through his unique playing style and personality that shone through wherever he went.
He had won the first edition of Late Night Poker, a World Series of Poker bracelet and a World Poker Tour title during his career. Poker fans and fellow players have been asking for his induction into the Poker Hall of Fame for a while now. It could happen posthumously too now, if everything goes well.
A little about Dave "DevilFish" Ulliott
Dave has been on the international Poker scene for close to 46 years, with a strong presence in international live Poker for about 20 years. He had accumulated over $5 million only through his scores in live tournaments and games. He believed that having his family around made life worth it. He loved his family dearly and held them close throughout. They were there with him during his final moments. He is said to have passed away peacefully surrounded by their love.