Jennifer Shahade has added another feather to her cap by winning the biggest pen-face Chinese poker tournament. She is already a chess grandmaster and famous for her game. Now with the poker win she has gained fame in the poker community as well.
The tournament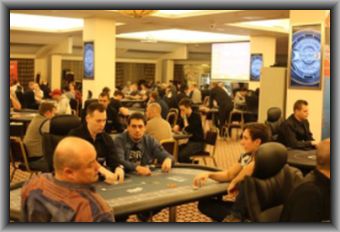 The €10,000 Open-Face Chinese Poker World Championship High Roller was held in Prague at the King's Casino. It was organised by TonyBet Poker and was attended by 23 players. The number managed to generate a prize pool of €218,500. The amount is said to be the biggest prize pool so far in open-face Chinese (OFC) poker events so far.
The championship was attended by many well-known players like Alexander Kostritsyn, Jason Mercier, Rafi Amit, Sorel Mizzi, and many others. However, it was Shahade who outdid all of these players, some of whom were WSOP players and bracelet winners.
The event broke records for having the highest number of viewer turnout in addition to its high prize money. The tournament was streamed live and it definitely helped the fans to watch the game.
The championship lasted 13 hours and ended with Jennifer Shahade winning €100,000. The final round was played between Shahade and two other players; both of whom were from Russia. Shahade turned out to be the best of all participants. For the winner, it was her biggest buy-in till date.
She was well-known for her chess wins as yet. She is the only woman to win the US Junior Open so far. She is also a two-time winner of women's US chess championship.
Open-Face Chinese Poker
OFC is a different version of the popular game. However, it has been gaining a fan base of its own of late. In this game players do not receive all their cards at the same time, which makes the game more interesting. The rules are also different than the usual game of poker.
OFC is preferred by professionals on the poker circuit and other high rollers. The statement was proved by the large player and viewer turnout at the recently-concluded OFC event.