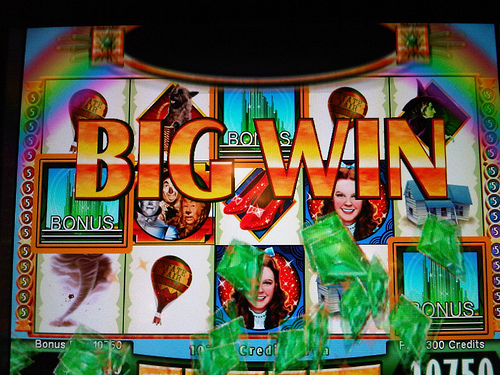 The online gaming market is one that can fluctuate quite often, allowing one site to lead the world in revenue one month while the very next month a new gaming platform can come out of the blue as the leader. One of the latest online gaming establishments to claim a victory is Maryland Live! Casino. They have recently generated profits that exceed $55 million. This number placed them well ahead of all other competitors in their region, drawing in gamers from far and wide. Many analysts were surprised by the fact that this establishment was able to pull ahead of Atlantic City and Pennsylvania who are regular champions when it comes to raw revenue in this location.
The success put Maryland Live ahead of the competition by nearly 16 percent. The results are also unusual due to the fact that this institution is only celebrating its first year in operation as well. They are growing quickly despite the fact that they have only just recently added on the standard slot and table games to the suite of their offerings.
The boom in revenue is placing Maryland Live in the top rankings of casinos in all of America. Although, they are regularly undergoing construction on their sites in order to accommodate the growth and add new games in order to keep players enticed. At this point in time, they have 50 poker tables and only one dedicated tournament floor. The Cordish Companies are the minds at work behind this growing establishment. They have big plans for the future as well. With the partnership of Greenwood Gaming, they hope to develop a Live! Hotel and Casino in the Stadium District of Philadelphia, a project that is going to cost an estimated $425 million. They have also applied for licensing in Massachusetts with the hope of opening casino locations in this area as well.
The big plans that this entity has in store are being considered in light of the projected revenue and growth that they are currently experiencing. As one of the largest commercial casinos in the country at this point in time, their potential is exceedingly large. The expertise that they are developing and the continued support that they have online bodes well for their future plans.
Click here for more