It's that time of year when the temperature starts rising in Las Vegas and the sexy people come out from their hotel rooms after a night of gambling and partying to head out to the pool. It's tough to say which pool party is the absolute best but one thing is certain, they are always a good way to spend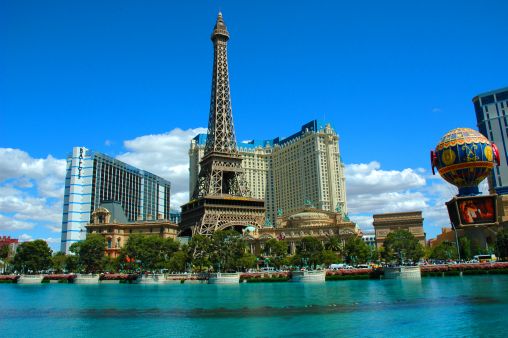 the afternoon. No matter what you're into, Vegas pool parties deliver for daytime fun and a way to escape the heat. Some of the most known Vegas pool parties are at held Wet Republic at the MGM Grand, Bare Pool at the Mirage, Encore Beach Club at the Wynn Encore Resort, Liquid Pool Lounge at Aria, Marquee Dayclub held the Cosmopolitan, Hard Rock Rehab Pool, Tao Beach at the Venetian, and Daylight Beach Club held at the Mandalay Bay.
This happens to coincide with the collegiate spring break for most American universities and also is the unofficial kick off to the summer season for Las Vegas. Things can get busy during these times as people flock to Sin City to enjoy everything that the city has to offer. Most pool parties in Vegas officially open their doors in the beginning of April with a kickoff party featuring world renowned talent and the party really begins to get set off by the first weekend in May.
Bare Pool Lounge – March 13th
Daylight Beach Club – Preview Weekend: March 28th and Grand Opening on April 5th.
Encore Beach Club – March 14th.
Liquid Pool Lounge – March 13th.
Marquee Dayclub – March 7th
Palms Pool/Ditch Fridays – March 17th.
Rehab Pool – The Hard Rock pool opens on March 7th and Rehab will open on April 12th.
Tao Beach – To Be Announced
Wet Republic – Saturday, March 15th
If you're looking for some fun and adventure in the sun, Vegas pool parties are where you want to be. Here are the prospective opening dates for each of the pool parties in 2014.