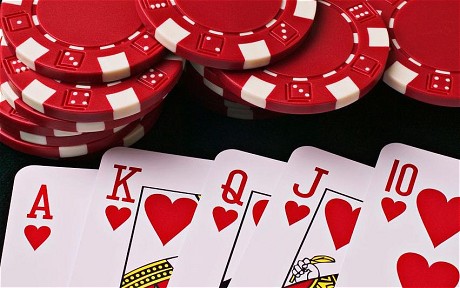 The poker world was stunned on Friday, Jan. 17, 2014 when play in the first event of the Borgata Poker Open was suspended due to the discovery of counterfeit chips. The $560-buyin event had already been running at the Atlantic City, New Jersey casino for three days, and the initial field of 4,812 entrants had been reduced to just 27.
Investigation Results
Casino management and the state's Division of Gaming Enforcement conducted an investigation, which determined that a large number of counterfeit 5,000-denomination chips had been introduced into play by "one or more tournament entrants." The event was then canceled, though it was determined that the cheating was restricted to that single tournament, and the remainder of the Borgata Poker Open proceeded as planned.
Suspect Arrested
After the cancellation of the tourney, hotel workers at Harrah's Resort in Atlantic City discovered a substantial number of counterfeit Borgata chips in a blocked sewer pipe. Investigators found that 42-year-old Christian Lusardi, of Fayetteville, South Carolina, had been staying in the room where the pipes were clogged. He had, by that time, left the hotel after cashing in the tournament. A warrant was issued for his arrest.
Lusardi was discovered in a motel about a week later and apprehended. He was charged with theft by deception, rigging a publicly exhibited contest and criminal attempt. The fate of the prize pool, more than $2 million, remains to be determined; no decision has yet been made by the authorities or casino management.