A five day test run of online gambling has taken place in New Jersey, with companies looking to set up their permanent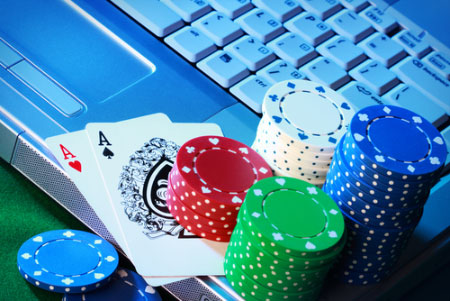 websites over the coming weeks. Over a dozen online casino and sports betting websites are going to offer gambling options to players in the New Jersey area. Poker, slot machines, blackjack, roulette, and other gambling games will be available. There will also be betting on sports games allowed, such as the NFL, NBA and NCAA football.
These games can be played on phones, tablets and laptops/desktops. The registration system is fairly straight forward, but includes location checkers to ensure that players are not from another state. The purpose of this check is to ensure each company has the correct website/server set up to cope with the demands of online gambling.
Senator Raymond Lesniak, a Democrat who was a huge backer of the online gambling bill, says that there is enough legislation to ensure that companies do not bend or break the rules. These rules are there to ensure age limits, and to prevent out of state/country players from using these websites.
He believes that online companies that are based in New Jersey will have a greater sense of transparency, legitimacy and authenticity towards customers. They will gain more business than a company that is set up in Gibraltar or the Isle of Man. The goal is to eventually get such websites operating in many more states, but that could take close to a decade to achieve.
The benefits to New Jersey are huge. Aside from the boost to the state's economy, which was much needed, there will also be tax advantages for the government. It is said that the state government is going to bring in close to $5 billion extra revenue per year due to this online gambling bill.
This is a historic moment for New Jersey, and for gamblers across the United States. They are the first state to allow online gambling to be legal to citizens who live there. The move is a much needed boost for Atlantic City as well, because the city has been struggling with its gambling proceeds. The profits are no where near as high as they used to be five or ten years ago.
Many of the largest online betting companies in the world are coming to New Jersey, which promises to be great for the state's economic health going forward. For more info on the benefit to New Jersey of online gambling, click here: http://www.washingtonpost.com/blogs/govbeat/wp/2013/12/02/online-gambling-is-good-for-new-jerseys-credit-rating/.