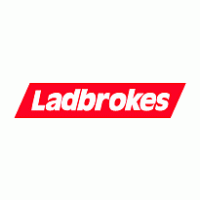 Scholars in the United Kingdom are going to be taking a closer look at the risks of addiction to online gambling. The studies come after political parties began scrutinizing online casinos due to supposed harmful effects of betting.Labour and Liberal Democrats have been calling out particular companies including William Hill and Ladbrokes, stating that they have been exploiting the less fortunate by targeting them with fixed odds betting terminals. These machines allow people to play casino and slot games including black jack and roulette.
The chief executive of the Responsible Gambling Trust, Marc Etches agrees with these studies, stating that he feels there needs to be an "honest and independent debate" regarding gambling.
The charity that is funding the research on the addictive nature of fixed odd betting terminals plans on branching out with studies that show the impacts of social gambling, online casino gambling, advertising of gaming, and how all of these different facets of the betting world impact youth.
The Responsible Gambling Trust plans to begin raising funds to begin research in April, but the government wants to wait for the FoBT research results before it decides whether any gaming restrictions should be imposed.
Betting groups have enough on their hands as a new 15 per cent tax on the profits they earn from online gambling businesses. This tax has been imposed by the government and goes into effect in December of next year.
Paddy Power, a prominent betting group, released a statement via their chief executive Patrick Kennedy stating that the government should be careful not to over regulate online casinos and other gaming means that reside onshore while off shore bookies are allowed to get away with whatever they please.
Betting groups have also pointed out that previous studies commissioned by government groups have shown UK gambling addiction is not nearly as rampant as some are making it seem.
The most recent study, conducted in 2010 showed that the percentage of adults that were struggling with a gambling addiction had risen to 0.9 percent from 0.6 percent in 2007.
Marc Etches feels that more research is necessary before a real conclusion can be drawn about the effects of online gaming and other methods that provide the public with easy access to betting.